Tools
Mono Crystal Diamond Tools
Mono Crystal Diamond Tools
Description
Mono Crystal Diamond Tools

The Mono-Crystal Diamond Tools Can Achieve Excellent Cutting Edge By Grinding .
Name: Mono Crystal Diamond Tools
Application: Ultra-Precision Processing
The Mono-Crystal Diamond Tools Can Achieve Excellent Cutting Edge By Grinding . And The Surface Finish Can Reach 0.025 Micron Or Higher. Mono-Crystal Diamond Tools Are Often Used For Machining High - Precision Parts With Mirror Finish.After Processing, Generally Do Not Need To Grinding,Polishing And Other Subsequent Processes.
Advantages Of MCD Cutting Tools :
* High Hardness And Wear Resistance
* It Will Be Not Easily Sticking The Cutter
* High Efficiency And Low Cost
* To Obtain A Higher Surface Finish
Types Of Mono Crystal Diamond Cutting Tools: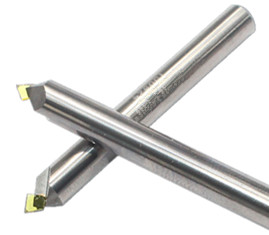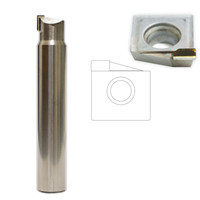 * Other Types And Specifications Can Be Produced According To Customers' Requirement
Applications Of Mono Crystal Diamond Cutting Tools:
3C Electronic Product

Shells And Panels For Clock , Mobile Phone, Copper Aluminum Products, Mobile Phone Copper Buttons CD Lines, Acrylic , PC Panel Decoration

Optical Glass Processing

Optical Lens, Contact Lens, Optical Storage Reading Head

Precious metal Processing

Gold, Silver, Platinum Products Of Carving Processing

Precision Mechanical Parts, Aviation Industry, Medicine Industry And Other Ultra-Precision Industry.
If you need any products, do not hesitate to contact
Annamoresupe@gmail.com
Anna.wang@moresuperhard.com
WhatsApp:+8615617785923
Skype:Annawng
Wechat:15617785923
QQ:1664333593
Mobile:+86-156177854923
Tel/Fax:+86-0371-86545906
Mono Crystal Diamond Tools,
Read More
GRINDING WHEEL

Read More

anna2016

Tel: 8637186545906
Address:
No.171 Zhongyuan Rd, Zhongyuan District, Zhengzhou, Henan,450001 China, Henan, China,

企业-互联网-融合营销
---
海博网络-
为您构建通达全球的电子商务
了解更多